Program Overview
Degrees & Certificates
Certificate programs provide students with a set of skills to find a job or stay current in a profession. Many certificates are designed to build on top of each other and eventually lead to a longer-term certificate or degree. These are called "stackable" certificates.
Learn more
Credits to complete: 52.0
Estimated program length in quarters: Full Time - 4 to 5
About the Program
There's nothing more satisfying than making a positive difference in another person's life – and as a chemical dependency professional, you'll have that opportunity every day. Seattle Central's Chemical Dependency Specialist certificate program gives you the skills and knowledge needed to help people struggling with addiction and the problems that come with it.
Career Opportunities
The demand for chemical dependency specialists is growing quickly as states look to treatment and counseling, rather than jail time, for drug offenders. In addition, mental health and addiction counseling services are increasingly being covered by health insurance policies.
Graduates of the Chemical Dependency Specialist program at Seattle Central College are prepared to work with people affected by addiction in a variety of settings, including:
Community clinics
Hospitals
Substance abuse treatment facilities
Halfway houses
Correctional facilities
Intensive Education
The Chemical Dependency Specialist certificate program is designed to train students for hands-on work in a demanding, yet rewarding, field. Our program meets the education and training requirements set by the Washington State Department of Health, and will prepare you to earn your Chemical Dependency Professional license quickly after graduation.
Note that in order to be licensed as a Chemical Dependency Professional, the Washington Department of Health requires you to hold an associate degree or higher in a related field. If you don't yet have a degree, consider Seattle Central's Social and Human Services associate degree program (designed to complement this certificate) as part of your studies.
The Chemical Dependency program is NAADAC approved.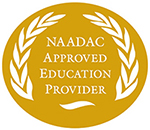 Gainful Employment
Learn more about this program's Gainful Employment information (pdf).
---
Program lengths are estimates, not guarantees. For the most current program information, please check with the program contact.